To add, modify or delete courses hover over the ACP icon in the top left corner of the screen and click Courses: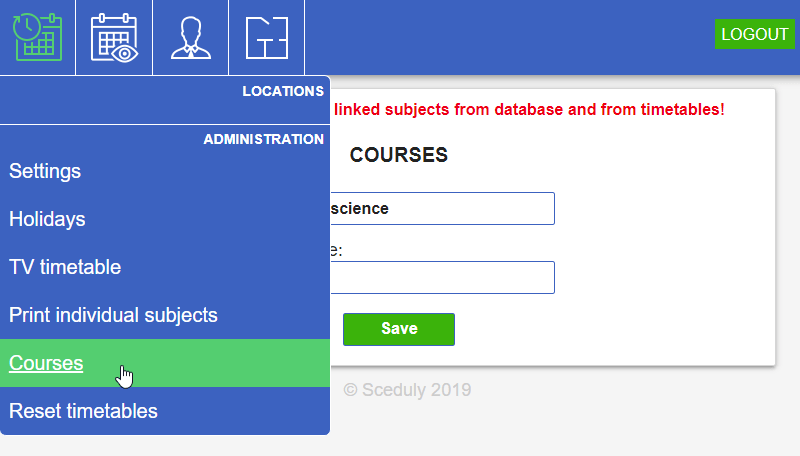 Add new course:
1. Enter course name in "New course" field.
2. Click "Save".

Delete course:
1. Delete course name from the field with course name you want to delete.
2. Click "Save".
Note: deleting a course will delete all linked subjects from database and from timetables!